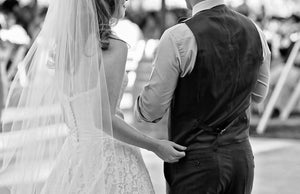 Bespoke Designs
Inspired by Her. Created by You.
Each ring begins with a personal consultation, followed by a CAD design. Once it's assessed and approved by you, we begin producing the masterpiece. 
Learn More
Diamond Concierge
One-on-One Diamond Education
You have questions. We have answers. Speak Directly with our Gemologist. No Strings Attached.
Book a Call
Attention to Detail
Creating a Symbol of Love.
We assess every aspect from the purity of the metal to the millimetre width of the shoulder diamonds. Everything is important to us. 
Learn More
Private Consultations
In-Person or Online.
Everyone's comfort zone is a little different.  Whatever your preference, we guarantee a meeting that will be worth your time.
Book an Appointment
GIA Diamonds
The Diamond Standard of Diamonds.
All of our Diamonds are independently graded by the Gemological Institute of America, and individually selected by our Gemologists. 
Learn More
Customer Reviews
Don't Take Our Word For It.
Every client's experience matters. It's this focus on individuality that allows us to re-define customer service.
Read Their Reviews
Awards & Recognition
Customer Service defines Success.
In 2019, Karan Aswani, the Founder and Director, was nationally recognised and profiled by the Retail Jeweller, as one of 30 under 30 Rising Stars in the industry.
Learn More
We're Here For You
Independent UK Hallmarking
Ring Delivery in 3 Weeks
Engraving Included
Price Match Guarantee
Custom Ring Fitting After Proposal
Valuations & Appraisals Included
Insurance Guidance
Limited Lifetime Warranty
"I would just like to say thank you for the amazing job you've done with my rings, they are exactly what I had envisioned and I absolutely love them."
"Diamonds & Diamonds were just brilliant. They offer outstanding value and quality with diamond rings to meet any budget. I could not recommend them more highly."
"It's exactly what I wanted. Thank you for your patience with me."
"Thank you. Thank you. Thank you."
"She loves it. Thank you for making it so easy."